Qualities of a Good Mortgage Broker in Sydney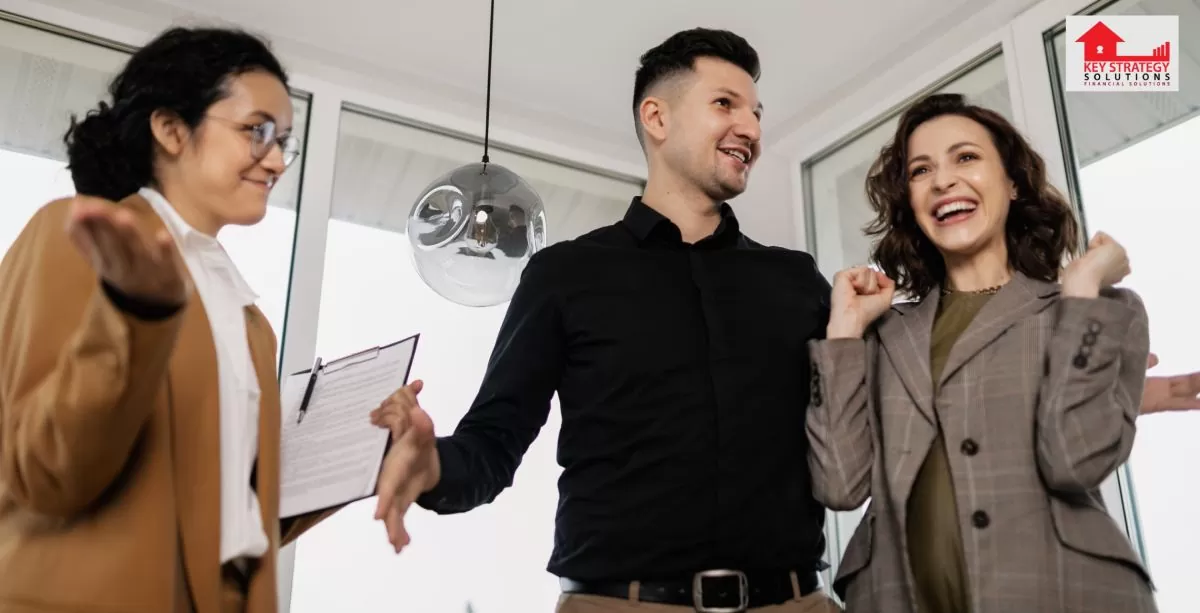 September 28th
CrazyD
Uncategorised
0 Comments
For most people, a mortgage is the most significant investment they will ever make. Choosing the right mortgage broker is essential when dealing with such an important deal. If you are trying to find a reliable mortgage broker in Sydney, you might wonder how you will know if the broker you chose is competent and qualified to help you.
Making sure you are talking to competent home loan brokers in Sydney is essential yet tricky. At Key Strategy Solutions, we list some qualities and characteristics that you should look out for in the best mortgage broker in Sydney.
Have Your Best Interests in Mind
You might be looking for a new mortgage if you've located the house of your dreams and it passes the home inspection process. You can hunt for a home loan and acquire one with the assistance of a broker. A skilled mortgage broker can frequently streamline the process and make it less complicated and confusing, thanks to their knowledge and experience. However, be wary of the broker rushing to close the deal. They don't have your best interests in mind; they only care about getting a rapid closing to satisfy their commercial needs.
Keen Attention to Details
The mortgage application process can be challenging, particularly when navigating the different financial transactions and programs. Unfortunately, crucial information may slip through the gaps if you're working with a broker who isn't on top of things.
You want to work with a mortgage broker in Sydney with attention to detail and the ability to close a loan fast while interviewing candidates. They should receive excellent marks for being approachable and accessible via phone calls and emails.
A list of testimonials from previous customers and vendors might give you an idea of what other people think of them and whether you should do business with them in the future.
Honesty and Straightforwardness
Some brokers might try to overpromise and underdeliver to get a deal. Thankfully, you don't have to engage with a broker who uses a bait-and-switch tactic to gain clients. Look for a straightforward and trustworthy person. A professional home loan broker in Sydney will be honest about your credentials if you have poor credit or excessive debt.
Competent Prices
Ask your lender to compete with other people in business who are providing low rates if you're getting a loan through a mortgage broker. Your request will, at worst, be declined. In the ideal case scenario, your broker will be competitive and obtain your desired statistics.
Transparency in Terms of Broker Fees
Many brokers put a lot of effort into earning their money. If your broker is reliable and honest, they will be open about the compensation they will receive from your deal. People who are wary and withhold them might be concealing something.
Knowledge in Business and Industry
The market is constantly evolving. The local market in your area should be well known to a good mortgage broker. Additionally, they ought to be up to date with contemporary business trends. Finding a market-informed person helps stop deals from going through last-minute loan cancellations.
Receive Expert Advice and Quality Lending Solutions
Key Strategy Solutions operates in Sydney, New South Wales, with lending experts and mortgage brokers that help our clients reach their goals. Our growing team comprises car loan, mortgage, and home loan brokers in Sydney.
Our excellent customer service and expert advice allow our clients to find tailored solutions to their needs and requirements.
You'll have access to our full-service, complimentary mortgage brokerage program when you work with us. We will find the best offer for you by comparing the hundreds of loans we handle. You can choose from our services, so you never have to worry about passing up opportunities.
If you are interested in our lending solutions, do not hesitate to send us a message.