How to Get a Car Loan for a Used Car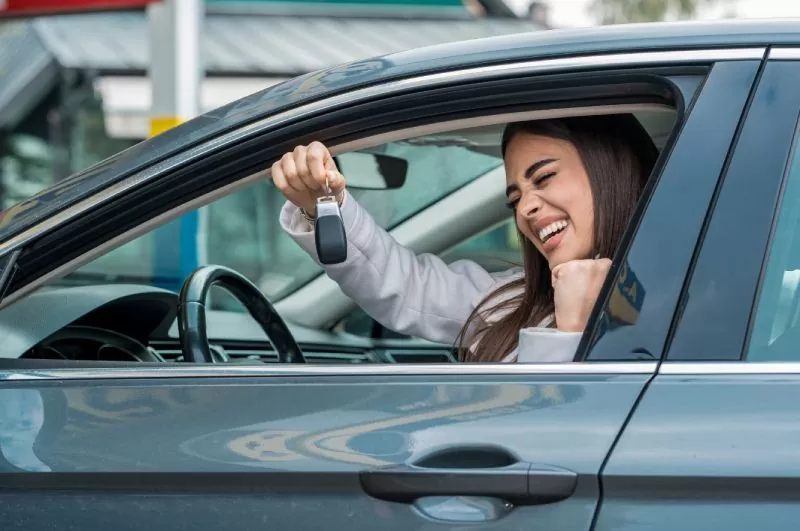 February 7th
CrazyD
Uncategorised
0 Comments
According to research, the average lifespan of a car once produced is around eight years or the equivalent of 240,000km of driving. As the value of cars depreciates rather quickly, it seems only logical that a number of first-time car buyers are gravitating toward used cars rather than purchasing a far more expensive car. A great way to step into your dream car at a competitive price without the significant depreciation in the first three years of ownership is buying used cars.
Fortunately, getting a loan for a used car is now possible if you can't pay it in cash upfront. Let's explore the concept of used car loans and how second-hand car finance can get you your own car.
How to get a loan for a second-hand car
The process of getting a loan for a second-hand car starts with the usual research and comparison phase to find the most competitive loan terms. Look around for car loan deals with the most attractive rates for the funds you're applying for. If you've found the best possible financial terms, ready your application with the lender.
Then it's time to finalise the agreement upon pre-approval. The process is really no different than what you would experience with getting a loan for a new vehicle. There may be some extra steps, depending on the age, make, and model of the vehicle.
In general, older vehicles are subject to a more extensive history check. This is to ensure they have not been involved in an accident that the seller may not have informed you of. Once everything is set, the lender will give its official approval of both the vehicle you've chosen and your ability to pay the elected loan amount.
The funds will either be transferred directly to you or to the seller that you've selected. The used car is yours to enjoy without any strings attached once the balance of the loan and the interest rates have been paid to the lender.
Tips on how to secure a second-hand car loan
There are quite a few lenders in the Australian market. While most of them will finance used cars, you need to consider that not every lender has the same criteria when it comes to what second-hand vehicles they would finance. Now that we've established how the process of getting a used vehicle loan works, let's go over the things to consider when getting a loan.
Below are some helpful tips on how to secure a loan for a used car:
1. Set a budget
Prior to looking for a used vehicle, you have to set the amount you're willing to pay. As of late, the market for used cars has been red hot as prices went through the roof. You want to head into the market with a dollar amount you won't go above budget for but will save you money and make your search far more efficient and hassle-free.
Most lenders will have to assess the borrower's financial circumstances first. They will reject second-hand car finance applications if they deem the borrower incapable of paying the elected loan amount within the loan term. So, when shopping for used vehicles, always set a budget.
2. Get pre-approval
Another great way to budget when searching for a used vehicle is getting pre-approval for a used car loan. While it's not a guaranteed amount a lender will let you borrow, it can give you an idea of how much they may lend you. This way, you can streamline the whole process as you won't have to look outside of your price range and make financial compromises.
3. Pick a car
This is arguably the most enjoyable part of the buying process: picking a car. You might get ahead of yourself if you immediately have a sentimental attachment to the vehicle, though. Always bear in mind that all necessary checks should be done prior to purchasing the car to make sure that it is roadworthy.
Financiers will compare the price you're paying for the vehicle against the market value, which is calculated by an industry guide. They won't consider these factors when calculating the loan-to-vehicle ratio or LVR. A high ratio indicates a higher risk they wouldn't be able to recover all of the money they loaned you even if they had to repossess and sell the vehicle.
4. Decide on a loan type
Used car loans are charged at a fixed interest rate. The interest rate is locked in for the loan term (which is usually no more than seven years), and you have the guarantee your repayments won't change in that period. This provides cash flow certainty.
You can access a variable rate interest when looking to buy a used vehicle. This is economically advantageous as you can make additional repayments and pay down your loan faster. Also, your lender may have the option to add a redraw facility.
With all of this being said, it's crucial to decide on which loan type best suits your needs. You can discuss your options with a professional to help you make an informed decision. These are the loan options you can choose from:
Secured car loan
Unsecured car loan
Dealership finance
Novated lease
5. Speak to a loan professional
Generally, an older vehicle will be harder to sell. This is why financiers have age restrictions for secured loans. For example, the car should be no more than 12 years old at the end of the loan term.
Depending on the type of vehicle and the overall strength of the application, these restrictions can sometimes be negotiated on a case-by-case basis with some lenders. Some financiers will flat out refuse to offer a secured car loan for any used car and only allow finance for used cars from dealerships. It can be helpful to speak to a professional to ensure you're able to get the loan and interest rate you're after.
Getting a loan for a used car?
Get professional assistance to find the right lender that would cater to your proposed purchase and your financial circumstances. Partner with Key Strategy Solutions to increase your chance of approval and ensure you get the best deal. Contact us so we can assist you with your used car loan application.